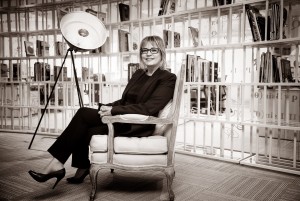 Aysegul ildeniz is a pioneer in innovation, technology transformation and future vision in Silicon Valley and Istanbul, Turkey. She serves on the boards of Eczacibasi Holding and Zorlu Holding companies: Vestel Electronics, Vestel White Goods and Zorlu Enerji. Ayse served as the Chief Operating Officer for Silver Spring Networks, a publicly owned worldwide leading technology company focused on internet of things and smart energy. SSNI held half of the US smart energy market with more than 26 million subscribers; and transformed leading cities of the world like Singapore, London, Chicago, Paris, Copenhagen into smart cities. Ildeniz oversaw global operations including manufacturing, product management, sales and marketing.
Prior to SSNI, Ayse had a successful career at Intel Corporation; last job being the Vice President for New Devices Group. She was part of a team whose mission was to imagine and create the next wave of computing devices, from wearable devices all the way to boards for kids to create robots. Ayse worked with world's leading fashion and sports companies as well as IOT start-ups to make future possible.  Prior to that, Ayse ran Intel's Middle East, Turkey and Africa region, covering 67 countries including Turkey, Egypt, South Africa, United Arab Emirates and Saudi Arabia and was responsible for delivering 2.5b dollars of revenue. She also led global efforts for building and expanding Intel's business across emerging markets to enrich the lives of people through technology. Ayse also worked as country manager for Turkey and marketing manager for META region in her earlier career at Intel.
Ildeniz is very active in social work and has always served for international NGO's. Currently, she is the chair of TUSIAD Silico Valley Network and serves on the boards of Turkish Philanthropy Funds and American Turkish Society. She served as the vice chair of the Technology Committee for BIAC (The Business and Industry Advisory Committee to the OECD); led the Technology and Innovation group at TUSIAD, Turkish Businessmen Association. She is the founder of Women in IT Platform in Turkey. Ildeniz is also a 2010 Eisenhower fellow.
Ildeniz has received several awards and honors for her social work on digital divide. She was selected IT Woman of the Year in 2004; Woman Executive of the Year in 2006 by Dünya newspaper. In 2015, she was listed as one of the top 100 most creative person in business by Fast Company magazine. She also is awarded as the third most influential Turkish-American woman by Turks of America magazine. Other honors are prestigious "Betul Mardin Leaders shaping the future award" in 2016 by TUHİD (Turkish Public Relations Association); and a honorary appreciation award by Middle East Technical University Senate in Ankara.
Ildeniz holds a degree in Business Administration from Bosphorus University and a Masters in Electronic Communications Arts from San Francisco State University, California.
Ayşegül İldeniz, Silikon Vadisi ve İstanbul'da inovasyon, teknoloji, gelecek vizyonu konularında öncülük yapmaktadır. Boğaziçi Üniversitesi İşletme Bölümü'nden mezun olan ve San Francisco State Üniversitesi Dijital İletişim Bölümü'nde yüksek lisans programını tamamlayan Ayşegül İldeniz, teknololi kariyerine 1998 yılında global mikroişlemci devi Intel şirketinde baslamis ve burada cesitli üst düzey yöneticilik görevlerinde bulunmuştur. Sırasıyla, Türkiye Genel Müdürlüğü, daha sonra 67 ülkeyi barındıran Türkiye, Orta Doğu ve Afrika Bölgesi Başkanlığı ve Avrupa Yönetim Kurulu üyeliği, son olarak da Silikon Vadisi'ndeki Intel Merkez Ofisi'nde Yeni Teknolojiler Grubu Dünya Başkan Yardımcılığı yapmıştır. Ayşegül İldeniz, 2016 yılında New York borsasında işlem gören ve 26 milyon kullanıcısı ile Amerikan akıllı enerji pazarının yarısını elinde bulunduran Silver Spring Networks Şirketi'ne COO olarak atanmış, akıllı şehirler konusundaki programları Chicago, Singapur, Paris, Kopenhag, Dubai gibi şehirlerde uygulamıştır. Ayşegül İldeniz, halen, Vestel Elektronik Sanayi, Vestel Beyaz Eşya Sanayi, Zorlu Enerji Elektrik Üretim AŞ ve Eczacıbaşı Holding'de Yönetim Kurulu Üyesi olarak görev yapmaktadır.
2015 yılında ABD'nin en prestijli yayınlarından Fast Company tarafından "Dünyanın en yaratıcı ilk 100 kişisi" ve TOA (Turks of America) tarafından Amerika'nın en etkili 3. Türk kadını, Turkiye'de ise Dünya Gazetesi tarafından 2004'te "Yılın Bilişim Kadını", 2006'da "Yılın Kadın Yöneticisi" seçilen İldeniz; halen TÜSİAD Silikon Vadisi Network Başkanı ve American Turkish Society ve Turkish Philanthropy Funds Yönetim Kurulu üyesidir.