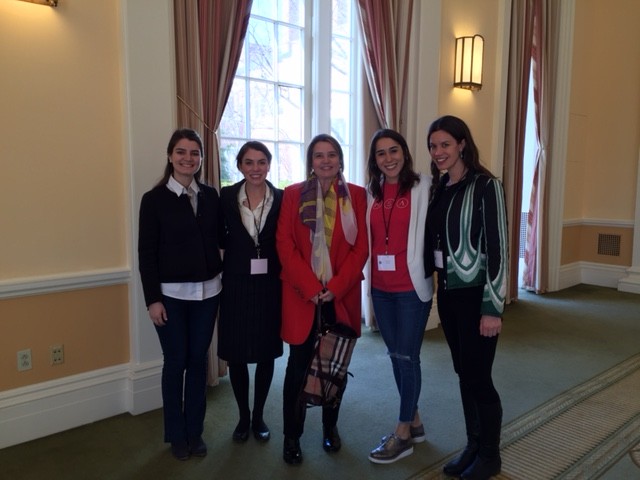 I spoke at Harvard Business School over the weekend. Not only I got to meet with and spoke to 200 incredibly bright women, I was with two outstanding Turkish women I was so proud to meet. It is so inspiring to meet these smart young women who are at the very beginning of their careers but will persevere and do great things for others and our country!
Harvard Business School hosted me as a speaker at the Dynamic Women in Business Conference on February 20th. Organized for the past twenty five years by the Women Student Association, whose mission is to connect, empower and celebrate the next generation of women leaders, this amazing conference brought together highly accomplished women CEOs, journalists, academicians in every field you can imagine, and connected them to the leaders of the future. I spoke on ''How can Women Make a Difference in the Tech World?'' where I shared my personal story as well as other inspiring stories of women I have met around the world who have brought their unique skills to the technology sector.
I met two fabulous future leaders there. Yonca Kumsar was the organizer for the technology track; she is working on her Harvard MBA after a great start for her career in Turkey; and already holding the flag for the women in business. Other young lady I met is Cansu Colakoglu. Cansu and I did book shopping at Harvard Yard like I used to do many years ago and discussed politics. It was such a delight to discuss her ambitions how to impact gender diversity and human rights issues around the world as well as in Turkey.
We are discussing still such similar issues compared to the years I lived in Boston; and I know there is some pendulum change for women; but we have a very long way to go still. No stopping now.